Microsoft PC Manager
Safeguard your PC in a quiet and reliable way
Compatible with Windows 10 (1809 and above), Windows 11.
Boost your PC
Cleanup your system and free up spaces.
Boost your PC's performance.
Manage your storage
Give your PC a spring cleaning and manage large files.
Use storage sense to let Windows free up storage for you.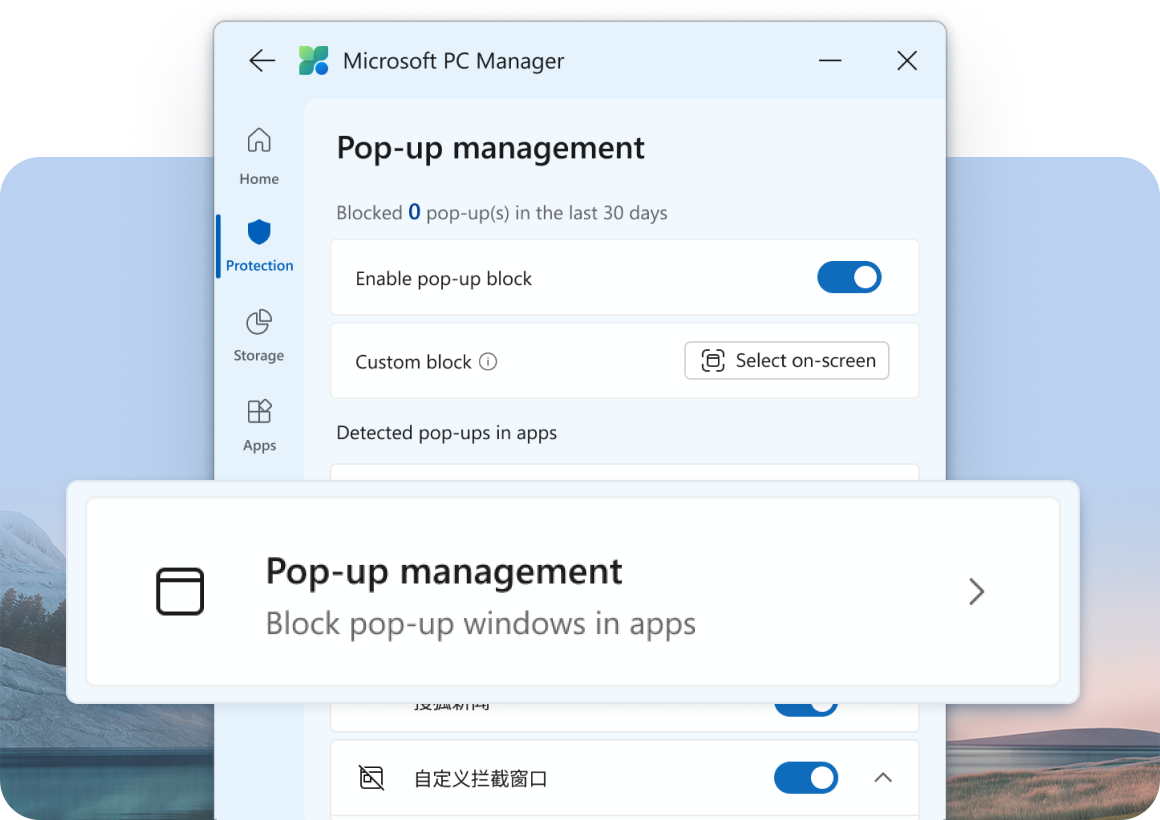 Pop-up management
Reduce Ads and app pop-up interruptions.
Enjoy a cleaner, uninterrupted computer experience.
Health checkup
Find and fix issues fast.
Scan and clear threats with one click.
Professional anti-virus protection
Fully integrated with Windows Security.
Safeguard your PC anytime, anywhere.
Toolbox & Mini toolbar
Built-in a variety of Windows tools.
Enhance the efficiency of computer use.